My Son, interviews Prime Minister Paul Martin
I have told you all before, that my son, Dana... who is 16... wants to be a television journalist. His idol, is Tom Brokaw. He is already making a name for himself, and does do some on-air work as a freelance journalist. His School Board has recognized his talent, and has sent him on various projects on their behalf. Last year, and this year... he has done a number of interviews for a Board video to be shown during their large end of the year workshop for teachers, board members, city councillors, priests, etc. The other day, he interviewed Canada's past Prime Minister... Mr. Paul Martin. We're incredibly proud of him, and we've been told he has a tremendous natural gift, and will go places. Its already proving so, and we're just hanging on for the ride. He is extremely driven... at SIXTEEN, for goodness sake.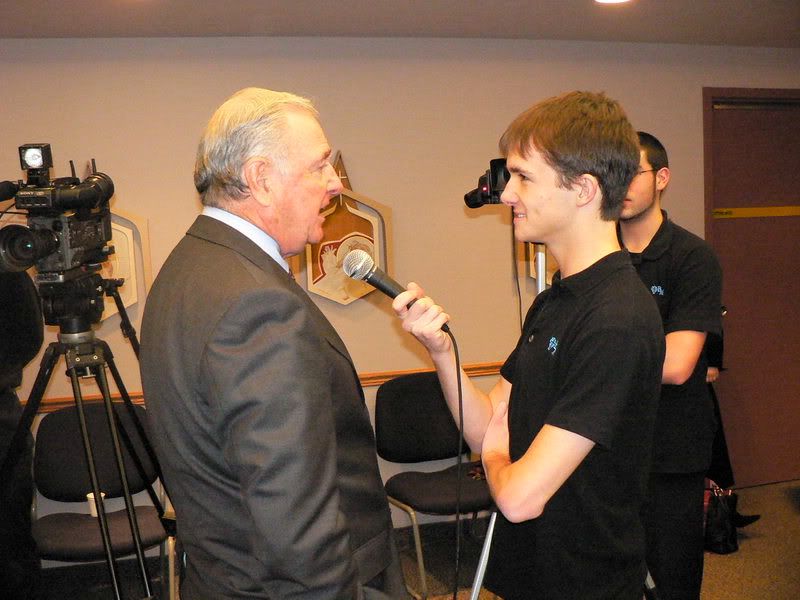 Here he is, during the interview with Past Prime Minister, Paul Martin.